Last year's Season 1 of BBC America's Bedlam was super. It featured twisty creepy stories of twenty-somethings who lived in recently modernized flats that had once been part of a mental institution. Unbeknownst to them, there were other, less-corporeal residents there as well. The new season takes place in the same building with a new name.
TV Spot: Bedlam New Season Oct 6 BBC America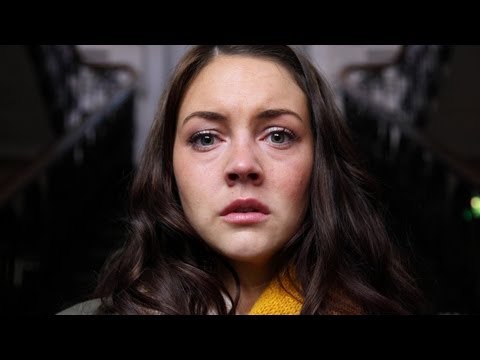 Clip: Bedlam Premiere Sneak Peek – New Season Oct 6 BBC America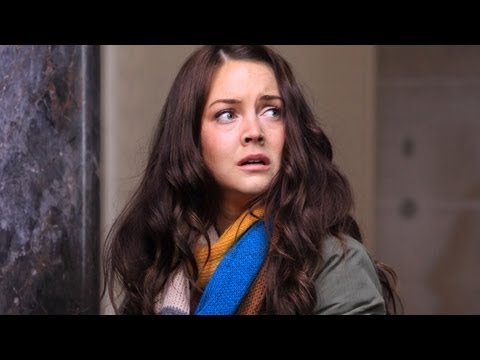 The curse continues at Bedlam Heights – the stylish apartment building with a sordid past – as the residence's restless spirits continue to wreak havoc on unsuspecting new inhabitants. This season, the place tainted by abuse, suffering and death has a new medium. Ellie (Lacey Turner, EastEnders, Being Human) is on the brink of losing her home, fiancé and career as an EMT. After months of seeing haunting visions of the dead walking among the living, she heads to Bedlam Heights to seek out a former hospital patient who was treated for similar visions. But Ellie has no idea the unimaginable horrors buried under the luxury apartments with beautiful decor and seemingly blissful tenants. Bedlam season two premieres Saturday, October 6, 9:00pm ET/PT as part of Supernatural Saturday.

After arriving at Bedlam Heights – newly renamed Brightmoor – Ellie meets resident bartender, Max (Jack Roth, Great Expectations), who reveals the patient she's seeking died six months prior – exactly the time her visions began. Max, an amateur ghost-hunting blogger, is thrilled to discover Ellie can see spirits and soon becomes the only person she can turn to for help in figuring out just what is happening to her. Meanwhile, as the owner of Bedlam Heights, Warren (Hugo Speer, The Full Monty), attempts to gloss over the complex's past troubles with sexy and self-assured new sales manager Dan (Nikesh Patel), his daughter Kate (Charlotte Salt, The Tudors) decides she can't stand by and watch any longer.  She knows all too well the horrors that fester beneath the surface after discovering the building's demons first-hand.  As the asylum's dark past continues to terrorize residents, they soon realize whatever is waiting for them in the depths of Bedlam Heights, is worse than anything they could have ever imagined.

Bedlam is a Red production for Sky Living and BBC AMERICA.
And don't forget, the Hex Season 1 replay, featuring Michael Fassbender, airs immediately following Bedlam, at 10/9c.
Bedlam Season 2, starring Lacey Turner, Jack Roth, Charlotte Salt, and Emma Chan, premieres Saturday, October 6 at 9/8c on BBC America.