"Absolutely bizarrely amazing" is how Robert Kirkman describes the physical manifestation of the prison he created for The Walking Dead comics, and it's great to see how enthusiastic he is about it in this set tour for Season 3 of AMC's version of The Walking Dead.
Featurette: The Walking Dead – Tour of the Prison Set with Robert Kirkman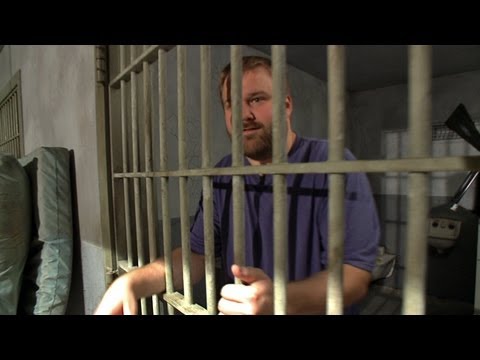 The fact that Kirkman is an active writer and producer for the TV series must help them get his vision right, but what do you think, fans of the comics? Is it what you hoped for?
The Walking Dead Season 3, starring Andrew Lincoln, Sarah Wayne Callies, Norman Reedus, Michael Rooker, Laurie Holden, Steven Yeun, Lauren Cohan, Melissa McBride, Iron-E Singleton, Danai Gurira, and David Morrissey, premieres on October 14 at 9/8c on AMC.