We haven't seen this much new footage of Season 3 of The Walking Dead since the trailer at Comic-Con, and it is SO GREAT. Lots and lots of human-on-zombie violence, lots of screaming, some sword action, familiar faces, new faces, a face from the past, and scenes inside the prison and inside Woodbury.
Check. It. Out.
Featurette: The Walking Dead Season 3: Inside The Walking Dead Cast Interviews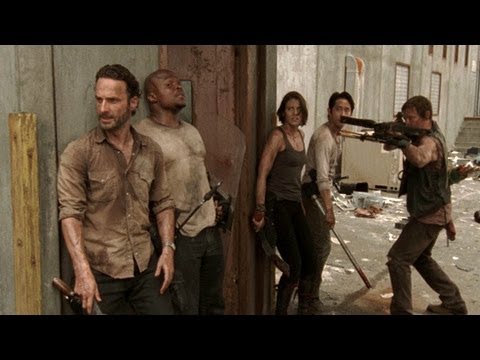 Yay, TDog! October can't come too soon for us!
The Walking Dead Season 3, starring Andrew Lincoln, Sarah Wayne Callies, Norman Reedus, Michael Rooker, Laurie Holden, Steven Yeun, Lauren Cohan, Melissa McBride, Iron-E Singleton, Danai Gurira, and David Morrissey, premieres on October 14 at 9/8c on AMC.